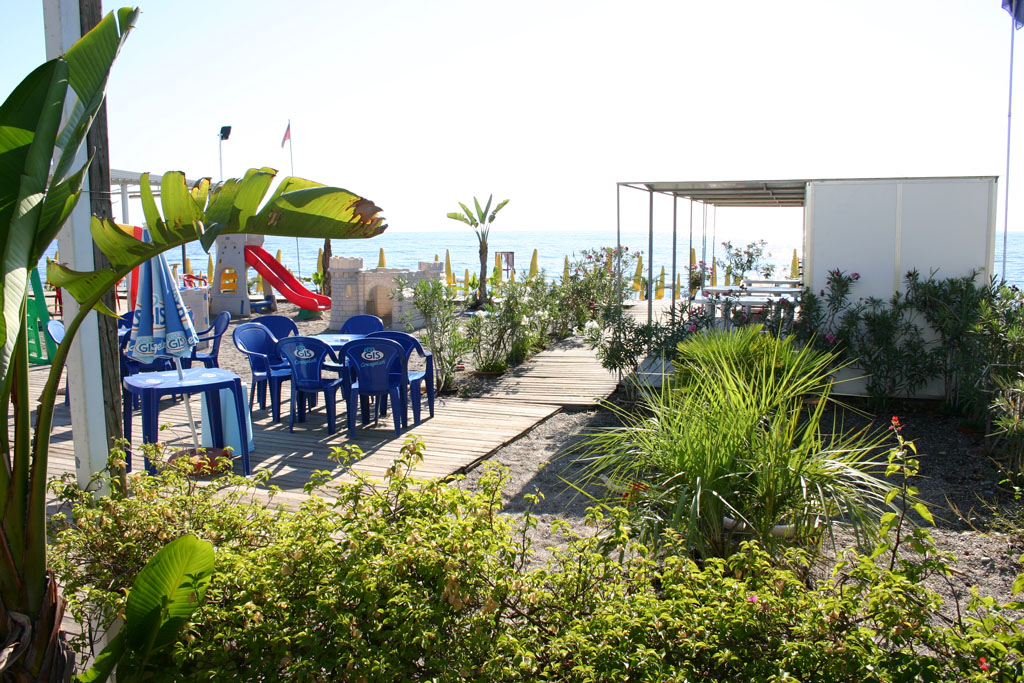 Mokambo private beach is equipped with umbrellas, sun beds, changing rooms, bar, showers, toilets, beach volleyball and games for children. 
The fine gravel beach and the sea that gradually drops are favourably suitable for families with children.
Alongside the beach is also a public beach where you can freely access with umbrellas and chairs. 
The beach is open from the 10th June to the 10th September.